Wmpyr has been traveling all over Texas!
Harlingen, Austin, Dallas, Denton, Krum, Houston, Tomball, San Antonio, San Marcos, Katy, where to next?
Ray and Spencer
with Mallory and Katy
Cade "ICBM" and Alex "The Pit Viper"
with Randy, Chad, and Josh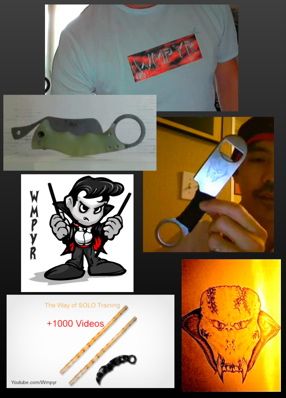 Wmpyr tee by Youtuber Eltofo24 from France
Wmpyr logo illustration by Youtuber Unicron24
Wmpyr 1000 Youtube videos from graphic artist Shrimpgoldfish
Custom Bottle Opener Karambit Willy's Knives
Prototype Friction Folder Karambit from Doberman Knives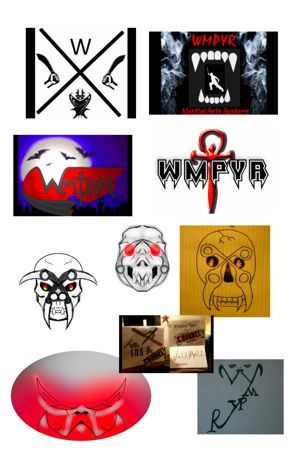 All the wonderful Wmpyr logo entries for the Wmpyr Spooky Bladeops Contest held on Youtube. Huge thanks to Bladeops for providing the deluxe prizes, 1st place prize:Fenix E20 LED Tactical Flashlight and Spyderco Ladybug, 2nd place prize: SOG Trident Bladeops exclusive handle, 3rd place prize: Kershaw Tremor
BOSSTYCOON530BZ
John.johnson.3939(facebook)
Greatbear1982(1st Place Prize Winner)
Primalpunch(3rd Place Prize Winner)
Survivalkraft(2nd Place Prize Winner)
www.Jaysblades.com
Also a big THANK YOU to a very talented martial artist and musician Ben Fox, who composed the Wmpyr Theme music!
www.youtube.com/karatefox
Click here to find out more about K4S!