RAZOR HAWK
"Talon for the Streets"
RAZOR HAWK KNIFE PROTOTYPE
by Wmpyr
Copyright 2011
www.k4s.i8.com
youtube.com/wmpyr
knifebat@yahoo.com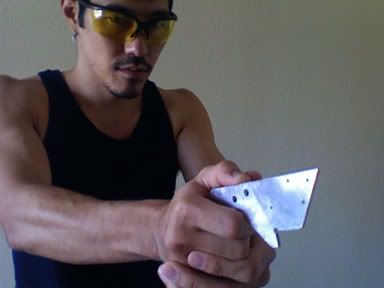 Super unique multi tactic combiner knife.
Designed by a martial artist for self-defense.
Sleek modern design.
Extra aggressive Double-blade mode.
Pistol Bayonet shape.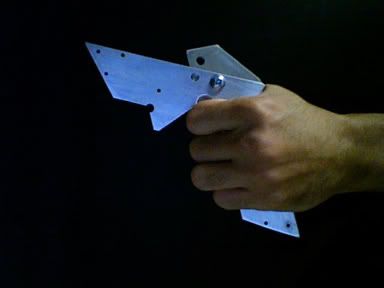 Good for charging attacks.
A defensive "Weapon Catcher" mode.
Metal fan, there are many other possibilities!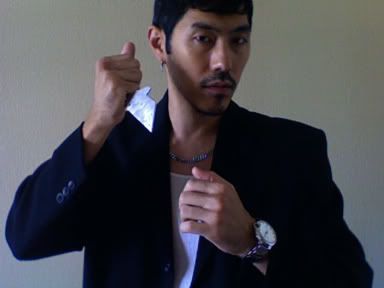 Reverse grip AKA Ice pick grip
Compact, easy concealment.
Devil horns using a common hose clamp.
Techno Modern design
Roughly 6 inches in length.
Featuring a Tanto style blade, pistol-esque profile, finger guard, blade catcher, and multiple lanyard holes.
Wielding double weapons is common in the Filipino martial arts. So I designed a knife that is extra beneficial with two or more.
Thank you for your interest and support!
-Wmpyr